AWANA
CHILDREN LEARNING TO STORE UP GOD'S WORD IN THEIR HEARTS
Children will learn God's Word through Scripture memorization, Bible Stories, songs, crafts, and games. Every Sunday from July 7th- August 25th from 3:45pm- 6pm at Living Faith. This program is for ages 4-12.
There is a cost associated with Awana that will cover the hand book, books 1, 2 & 3, and the Awana uniform. The details are listed below. We ask each parent to purchase those materials before the start of the program. All these items are available for purchase through awana.org
HAND BOOK: Sparks HangGlider Handbook ($15.75)
VEST: Uniform Vest ($15.75)
BOOK 1: Hang Glider book with audio download (ESV Version $15.75)
BOOK 2: WingRunner handbook with audio download ($15.75 once book 1 is complete)
BOOK 3: Sky Stormer Handbook with audio Download ($15.75 once book 2 is complete)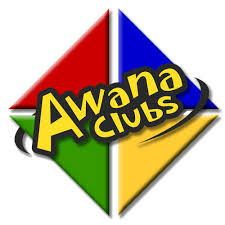 Please sign up your child
by emailing our Awana leader..